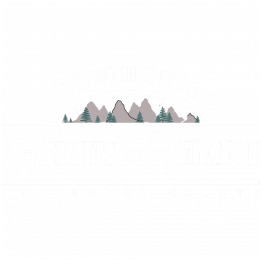 Your Review
Submit a Review

Resident Reviews
|Recommended: YesDecent development to live. — Rent is affordable, parking is a mess if you plan to have any family over.
|Recommended: YesHeights of Lebanon is a great place — This property is clean and we'll maintained The maintenance man is really nice, but he could use some help Office staff are friendly and helpful Neighbors are really nice. There could be more guest parking
|Recommended: YesVery spacious — Super pleasant community, beautiful homes. VERY minimal parking though. Also, you can hear every neighbor...
|Recommended: YesWonderful family community — Me and my son have had a wonderful experience living here. The staff is very friendly, Kelly in the office does a wonderful job and goes above and beyond to make your move in experience seamless. The area is perfect for a family as there is a small playground and park within walking distance.
|Recommended: YesWarm and Vibrant Environment — The complex is incredibly well maintained. The staff memebers are very on top of what needs to be done.. If you are not used to living in a more rural area, it might take a bit of getting used to.. The Train station is incredibly convenient for commuters into NYC. The community itself is very warm, and vibrant- though most tend to keep to themselves. Very pet friendly community.
|Recommended: YesCarpet and Appliances need Upgrade — upgrades please
|Recommended: YesResidency — I thoroughly enjoyed renting at Heights of Lebanon. The one downside would be that the walls are quite thin, and the neighbors were a bit unruly on several occasion, however, that being said, management is very quick to respond to complaints and do well when trying to rectify the problem. Overall, I loved the space, appliances were new, the condos are in a great location, and everyone is friendly.
|Recommended: YesA wonderful community to be a part of — I would tell them that aside from the lack of parking and guest parking, it has been a wonderful place to live. The staff in the office as well as Denis the maintenance man have been great to work with and the apartments townhomes are beautiful. Everyone has been so welcoming and friendly as well.
|Recommended: YesIt's nice — yes.
|Recommended: YesBeautiful — Wonderful view , Great people Pat, Nicole, and Dennis ., Neighbors are nice ..
|Recommended: YesAfter a few months here, we are quite good about Heights of Lebanon — - Living here is nice. - So far, we find neighbors pleasant and respectful. - Here it is peaceful and the noise is quite minimum. - area if clean and the maintenance is better than in most other places. - The staff, especially Pat and Denis, are simply wonderful They are ready to help all the time. They give us a sense of security that I think you cannot find in other places. Just a couple of things that would make things a lot better. - The upper floor in our unit is about 8 to 10 degrees hotter than the rest of the unit. - Parking could improve. For new tenants it would be important if you give us a couple of months time while we organize everything that, as you can imagine, there is a lot of thing in the garage while we finish organizing.
|Recommended: YesGreat Community — Great units and floor plans. Rent is reasonable considering the area and amount of space you're getting. Guest parking is terrible. Don't expect to have company unless you snag an open guest spot and let your guest's vehicle park in your driveway. Unless they don't mind parking at the train station. Maintenance has been great for any issue that's come up. Always a timely response and always friendly. Our selling point was Round Valley being seconds away and the fact that the community is pet friendly. Unfortunately, not all pet owners who walk their pet picks up after their pet, so watch where you step.